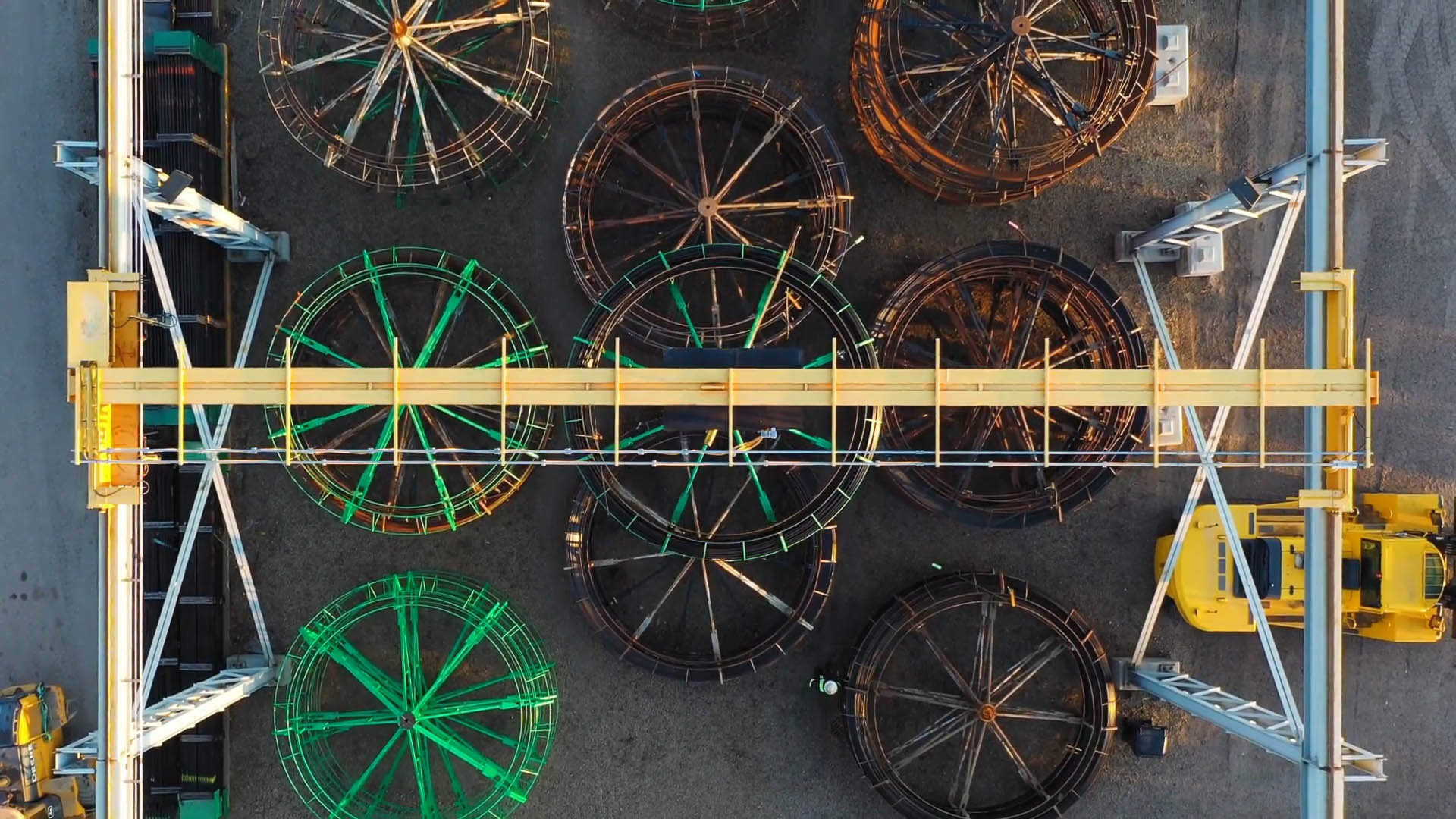 Endless Rod
The Superior Continuous Sucker Rod
Experience Performance
with Endless Rod
Lifting Solutions is the industry-leading provider of continuous rod products and services. From research and development to design, to quality and precision manufacturing; our Endless Rod products outperform the market.
Reduce Coupling Failures up to 99%

Did you know 50% of all jointed sucker rod failures are caused by coupling failures or improper makeup? Endless Rod is a continuous rod with only two couplings. The benefits: eliminate coupling failures and eliminate tubing failures caused by coupling on tubing wear. The results: decreased side loads, longer run life for sucker rod pump systems, and ultimately, lower OPEX.

Lighter Rod String

Our Endless Rod is 8% to 12% lighter than a comparable jointed sucker rod string. What does that mean? Reduced stress at the surface resulting in lower energy consumption, pump at lower depths without increasing your surface pumping unit size. And most importantly, eliminate the need for rod guides. The result is lower OPEX and CAPEX.

Customized Design

Our Endless Rod product is built for each well designed by our application engineering team to deliver a custom string designed to meet each wells profile and operating conditions. With the design specific to the well, run life is extended.

Energy Savings

Are your jointed sucker rod failures reducing your pump system efficiency? Our Endless Rod is the solution providing the least amount of friction for doglegs and high-side loaded areas while increasing annular flow with no couplings and guides. The result – a reduction in energy to operate a sucker rod pump. The benefits are a reduction in energy cost and carbon footprint.

Largest Range of Sizes and Grades

Our Endless Rod is available in sizes ranging from 3/4", to the largest size on the market of 13/16", with the broadest range of grades designed for extended run-life in your well conditions.
Boost your operational efficiency
Our Endless Rod is an engineered continuous rod product designed to improve well performance. Our premium product is manufactured to precise specifications using advanced technology, superior processes, and the highest quality material.
Endless Rod is suitable for a multitude of well conditions in reciprocating rod pump (RRP) and progressive cavity pump (PCP) applications. We offer two lines of the Endless Rod product—the Bare Endless Rod and our latest in innovation, the Coated Endless Rod (CER).
Let's solve your lift challenges.
Reach out and Experience Performance with Lifting Solutions.